Baseball is back, people. After a short hiatus, Matt Harvey faces off against Edinson Volquez in Game 1 of the World Series tonight. In what should be an ultimately exciting series where the Mets' dominant starters have to be sure to give them length, whereas the Royals starters just need to make it to the sixth so they can hand it over to the dominant Kansas City bullpen. Oh and beginning tonight, the Royals have the unenviable task of trying to get Daniel Murphy out, or at least limiting the damage he will do. And that's not a joke. In case you haven't been paying attention for whatever reason, Murphy has been on fire this postseason and has almost single-handedly carried the Mets offense. The more he continues to rake, the more his price this off season will go up. So you do you, Daniel, I hope the extended days off didn't cool you down. Anyway, here's Wonderwall...
Comments of the Day
What even is baseball? I know nothing.
GIF of the Day
This is just the best gif ever.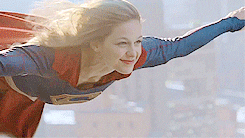 How great was this premiere?!
Honorable Mod Mention
No one acted honorably yesterday. We have failed you.
Editor's Note: Andrew is the most honorable. Sources confirm.
Fun Questions
Furthering Greg's furthering of Kunj's furthering of Greg's favorite player question from the other day, which of the Mets or Royals' uniform do you like better?
Choose (a), (b), or (c). I believe: (a) MLB and NFL coaches should wear suits similarly to coaches in the NBA and NHL. (b) NBA and NHL coaches should be allowed to wear more comfortable attire. (c) things should remain how they are.
Song of the Day
I Know You Know by The Friendly Indians (Psych Theme Song)
It's Country Music Week on Pinstripe Alle--Ok. I know you know that I'm not telling the truth. It's really TV Theme Song Week on Pinstripe Alley. Today's song was brought to you by the wonderful show Psych and its perfectly acceptable obsession with pineapples. Pineapples are awesome.
Feel free to use this as your open thread. Baseball is back so feel free to talk about Game 1 here, but before that make sure to talk about that Supergirl premiere last night. It was awesome!
"I got him."