The ALCS is now complete. The Kansas City Royals have defeated the Toronto Blue Jays and are moving on to face the New York Mets in the World Series. Last year, the Royals faced the San Francisco Giants and fell to them in seven games, being shut down by a dominant Madison Bumgarner over the course of that series. This time, they will have to compete against one of the most dominant pitching staffs in the postseason. Their pitching must cope with a Mets' offense that has defeated three guaranteed Cy Young candidates. They must also find a way to get Daniel Murphy out, a task that science has deemed impossible thus far.
As we've seen though, these Royals are definitely not to be underestimated. Their pitching effectively shut down the best offense in the majors enough times to win. They came back from near defeat at the hands of the
Astros
in Game 4 of the ALDS. Their defense is top notch and they boast one of the most formidable bullpens in the majors. A World Series between these two teams should be exciting to watch. Thus far, I am calling this the Battle of the mid-80's. The last time the Royals won a World Series was 1985. The last time the Mets won was 1986. Just have both teams come out to some classic 80's themes and make this the most awesome, bodacious, and radical World Series theme ever.
Comments of the Day
As Hawk would say, "MERCY!"
Yep. We got a classic "If the Boss were here..." comment yesterday.
GIF of the Day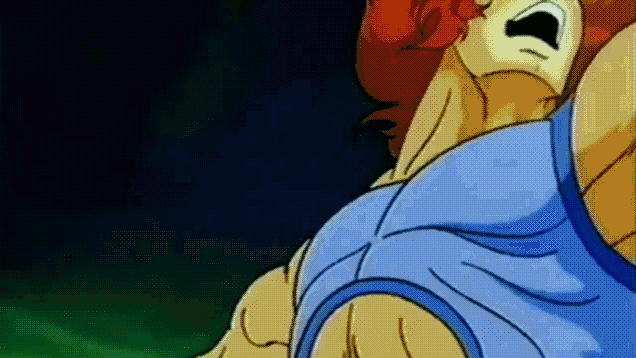 Thundercats HOOOOOOOOOOO!
Honorable Mod Mention
Jason wins, for inciting the masses!
Fun Questions
Since the stage is set, who is your favorite player from the two teams heading to the World Series?
A PSA classic: Best 80's Cartoon Opening?
Song of the Day
Bohemian Rhapsody by Queen
It's the last day of Queen Week on Pinstripe Alley. Pretty much the best way to end this week. For the record, I could have also gone with the Muppets version. As always, please link us your song of the day.
Feel free to use this as your open thread for the day. The World Series does not start until Tuesday. That's three days straight of no baseball. So talk about the Yankees, I guess. Or other things. Sigh. I'm already starting to miss baseball.
mamma mia mamma mia mamma mia let me go