A picture can say a thousand words. The picture of Masahiro Tanaka I used for this thread only needs to say seven words in total; The Yankees are going to the postseason.
It has been a long road to get there this season. Sporadic injuries to key players and just the ups and downs of a regular baseball season have taken their toll on the Bronx Bombers. Yesterday's win, the 10,000th win in their franchise's history, made it all worthwhile though. The Yankees will be heading back to the fall classic after the long, long stretch of two years, their longest hiatus from the playoffs since 1995. Think about that. No seriously, try and wrap your brain around that fact cause it's pretty amazing. Yeah, they're just going as one of two Wild Card teams. So what. This was a year in which many people assumed the Yankees would be in 3rd or 4th place in the division and they defied the odds. Will they make it past the Wild Card game? We'll find out. That's the important thing. Last year, the two wild card teams made it all the way to
the World Series
. Anything is possible in the playoffs. This weekend, the Yankees will attempt to get home field advantage for that one game, as well as see which team they will be facing.
Comments of the Day
Brian Cashman needs more fire than ever before.
what a wrong answer!
CC Sabathia's knee brace deserves a spot in Monument Park.
The world needs laughter.
Just like sprinkling some powdered sugar over the brownies.
John Ryan Murphy with the potential quote of the year last night.
That's oddly specific.
You've triggered my trap card.
GIF of the Day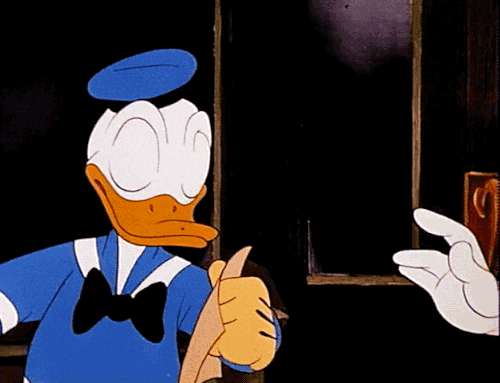 Victory!
Honorable Mod Mention
We all win because the Yankees won and clinched.
Fun Questions
Which team is your ideal Wild Card game opponent?
Now that Girardi will be resting some players this weekend, which rookies would you like to see get some playing time in?
Song of the Day
Harvest Moon by Neil Young
It's Autumn Week on Pinstripe Alley. A little Neil Young for today's SOTD. As always, please link us your song of the day.
Feel free to use this as your open thread for the day. Luis Severino will take the mound against the Orioles tonight in the final series of the regular season. The Yankees need one more win to clinch home field advantage in their Wild Card game on Tuesday. Man, that feels good to say.
go yankees go baseball we can dream this night away