Oh the weather outside is frightful. The fire would be so delightful. So would baseball. I personally love the cold weather, but the only downside is that baseball is not meant to be played in the blustery, frigid cold. Hopefully you're all keeping warm out there.
Comments of the Day
Recently acquired Stephen Drew was still the primary topic of debate yesterday. Here are some responses that state the potential risk in signing him.
Matt Freedom hits the nail on the head right here.
You know, I'd probably consider getting fired by George Steinbrenner to be an honor.
Bgardnerfanclub could be onto something here. PSA lawyers will be checking the legitimacy of BGFC's claim, as soon as they finish looking up that whole two-hole clause thing.
Positive thinking. H-Huzzah!!
GIF of the Day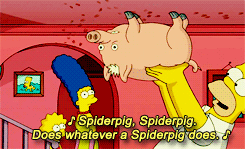 It was a funny day on PSA yesterday.
To be fair to
Brendan Ryan
, I do this after every clever pun I make on this site. If you saw the Top 10 Commenter list that Waffles posted two days ago, that fact might seem even more disturbing.
Honorable Mod Mention
No one Mod stood out among the crowd yesterday. No HMM award for anyone.
Fun Questions
If you could sit down and have dinner with any current member of the Yankees, who would you choose and what do you think they would order?
Your ideal/preferred garb for when it's below 0F outside?
Song of the Day
Who would the Scatman be on the Yankees? Yes, we're bringing the deep philosophical thoughts out today. As always, please link us your Song of the Day.
Classic Cheesy Techno Week is almost over with. Can you guess the remaining two songs to be chosen?
I'm A Scatman!