It's all quiet on the baseball front right now. However, at least we're just about a month or less away from pitchers and catchers reporting. Everything is proceeding as we have foreseen. Okay, maybe not. It's proceeding though.
Comments of the Day
Someone is welcome to throw said hooded figure into the power core of a second Death Star.
I have admittedly done this, as I confuse Jordan for Ryan. Too many Zimmermanns.
Arun hits the nail right on the head here. While a trade scenario may be unlikely, there's no reason for Cashman not to inquire. I think he will, cause that's kind of his job.
GIF of the Day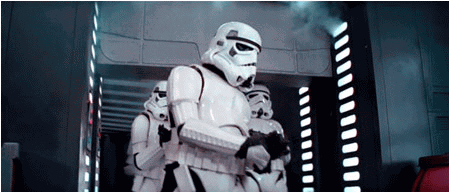 Yay! Thanks Darth Mahbles
Honorable Mod Mention
It goes to Jason, for reminding us of the extra N at the end of Jordan Zimmermann's last name.
Fun Questions
Would you ever like to see a Star Wars day at Yankee Stadium, like other baseball teams do?
Name some of your least favorite bands.
Song of the Day
This track just brings back so many memories for me. Always one of my favorites. As always, please link us your Song of the Day.
Feel free to use this as your open thread for the day. If there was ever a Star Wars day, would you participate?
IT'S A TRAP