Comments of the Day
What a witty response from waw, regarding the notion of getting Jimmy Rollins to play SS for the Yankees.
Michael Brown then thought about what it would be like if the Yankees were paying both Alex Rodriguez and Victor Martinez's salaries.
Andrew's thoughts about the Yankees not only re-signing Chase Headley but having him be the primary third baseman over A-Rod
Raptor22 echoed those very same thoughts.
John Erving offers his thoughts on bullpen prestidigitation.
GIF of the Day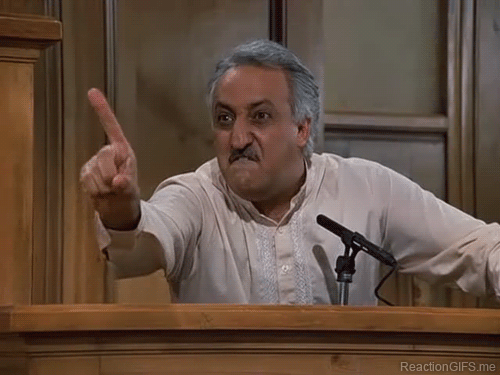 Matt Providence immediately responded to the thought of signing V-Mart with this GIF.
Honorable Mod Mention
I'm not quite sure Joe Panik was what The Demon's Head had in mind. I suppose I'll trust Harlan on the matter though.
Fun Questions
If you could travel to another country to watch baseball, where would you go?
Favorite supervillain?
Song of the Day
As always, link us your song of the day!
The Yankees outfield is pretty much set for 2015. The infield is a different matter. At the very least, Brian Cashman offered some reassurance that they are not relying on a 40 year old player to play third base full time. One small step in the right direction.
Cashman, do the thing!