Comments of the Day
There are no COTD awards to be given out today, as yesterday yielded no comments truly worthy of the award. Well, at least no comments I plan on screencapping anyway. However, you can click on this and see a long line of Ricky Ledee tweets which all are potential COTD award winners. Except for the penguins one, because Tanya is my boss and I like my spine where it is!
GIF of the Day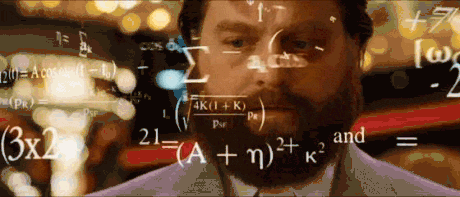 This timely GIF from kshah90 wins the GOTD award. It was a great response to Andrew's fanpost link.
Honorable Mod Mention
The mods really did not do anything that honorable yesterday. I mean, I posted a link to the Avengers 2 trailer, but that's about it!
Fun Questions
List three players from the Royals and/or Giants roster that you'd love to have on the Yankees next year.
What is your favorite preparation of coffee?
Song of the Day
As always, link us your song of the day!
Game 2 of the World Series goes to the Royals. After losing 7-1 to the Giants on Tuesday, the Royals scored 7 runs of their own last night. With their 7-2 victory, the Royals tie the series up at one game a piece. The two teams head back to AT&T Park in San Francisco. They will play the next three games there. We shall see if the series winds up back in Kansas City. Game 3 is tomorrow night at 8PM.
Go World Series Go Baseball