Pitching matchups this weekend: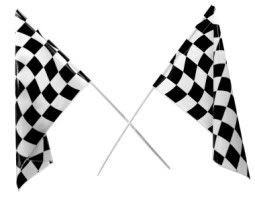 Toronto Blue Jays at New York Yankees
Fri:  Roy Halladay, RHP  (15-7, 3.82) vs. Chien-Ming Wang, RHP  (18-7, 3.82)
Sat:  Shawn Marcum, RHP  (12-6, 4.15) vs. Ian Kennedy, RHP  (1-0, 1.89)
Sun:  Dustin McGowan, RHP  (11-9, 3.84) vs. Roger Clemens, RHP (6-6, 4.18)
Mon:  A.J. Burnett, RHP  (9-7, 3.40) vs. Phil Hughes, RHP (4-3, 4.75)


Boston Red Sox at Tampa Bay Devil Rays
Fri:  Josh Beckett, RHP  (19-6, 3.20) vs. Scott Kazmir, LHP  (13-8, 3.54)
Sat:  Daisuke Matsuzaka, RHP  (14-12, 4.41) vs. Andy Sonnanstine, RHP (6-9, 5.78)
Sun:  Tim Wakefield, RHP  (16-11, 4.73) vs. Edwin Jackson, RHP  (4-15, 5.99)


It's certainly not impossible, but it will be tough to gain ground on the BoSox this weekend.  They have always had a hard time against Scott Kazmir (6-4, 2.62 in 16 starts), but he is opposed by Josh Beckett gunning for his 20th win.  
Let's hope Matsuzaka and Wakefield continue to struggle.  Sonnanstine and Jackson aren't scaring too many major-league lineups and nobody can be confident in the TB bullpen's ability to hold down a lead.
As for the Bombers, Roy Halladay has always been tough on them (10-4, 3.10 in 25 games) and A.J. Burnett has been lights out twice against the Yanks this season (1-0, 0.60).  Dustin McGowan is coming into his own and has pitched very well since the All-Star break (6-5, 3.18 in 13 starts).
Of course, these games are played on the field and not on paper.  The Yanks have a chance to clinch a post-season berth at home this weekend and want to take care of business ASAP so that Torre can give the regulars some much-needed rest and set up the rotation for the ALDS.