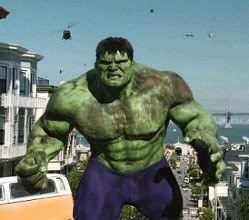 Don't look now, but Jose Canseco has another upcoming book.  This one is entitled "Vindicated," and I'll give you one guess how he came up with the catchy title.  
Canseco was interviewed on WEEI 850AM Sports Radio's, The Big Show, in response to Curt Schilling's scathing interview on Bob Costas' HBO program where he ripped Canseco and other major-leaguers -- past and present -- for using steroids.
Much of the interview focuses on that infamous day at Capitol Hill where Canseco and other ballplayers (ie: Schilling, Sammy Sosa, Mark McGwire, Rafael Palmeiro, and Frank Thomas) testified before Congress and its resulting aftermath on MLB and the steroid scandal.
In addition to the steroid issue and ripping Curt Schilling to shreds, Canseco has his cross-hairs on another MLB superstar -- Alex Rodriguez.
He claims A-Rod is a "hypocrite" and is not at all the person the fans think he is and promises to reveal a lot of dirt on the near certain future homerun king.
Naturally, Canseco didn't divulge much information on the upcoming new book other than that it will "blow the other one out of the water" and that he intends to reveal a lot more names this time around.
Truth be told, I am no fan of Jose Canseco and I'd rather french kiss a water buffalo than drop a dime into his pocket by purchasing any of his books.  However, it did turn out that he was right about many of his claims in his last book when, initially, most people didn't believe a word he said.
That said, Canseco is trying to sell a book.  I will tend to take some his new claims seriously because I'm a believer in the old adage "where there's smoke, there's fire," but he is also a very bitter man and admits he wants revenge against those who wronged him because he feels he was black-balled from the game.
No word yet on the release date of "Vindicated," but Canseco said he expects it to come out sometime this Fall.
You can download the entire interview here.  It is fairly lengthy (32:38), so sit back and grab a beer (or a Coke for those of you under 21) if you want to listen to the whole thing.  The A-Rod portion of the interview begins around the 20:00 mark and lasts just a few minutes.