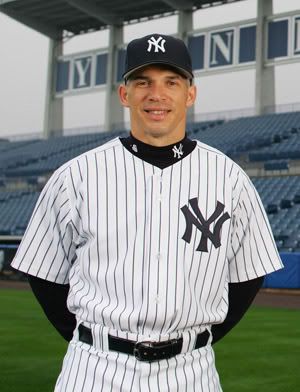 Joe Girardi has agreed to a three-year contract to manage the Yankees.
The agreement to take over as Joe Torre's replacement is worth an average salary of at least $2 million annually, a baseball official said Tuesday, speaking on condition of anonymity because the team had not yet announced the deal.
Only six managers earned at least that much this season, led by Torre's $7.5 million.

The same piece also reports a likely addition to the new coaching staff:

It is unlikely that Girardi will be given the freedom to name his entire coaching staff, though he is expected to be allowed to select a couple of coaches.  Mike Harkey, who came up through the Cubs' system in the late 1980s, could be brought on as bullpen coach, a job he held with Girardi's Marlins in 2006.


In other news, word on the street is that Yankees' hitting-instructor Kevin Long will also follow Joe Torre and Donnie Baseball to the Dodgers.