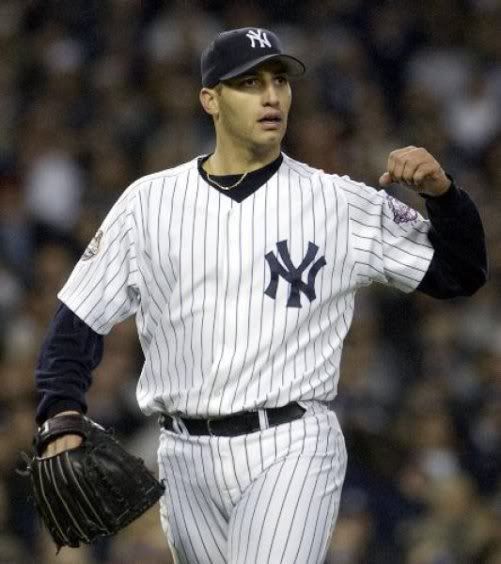 ESPN
:
The left-hander and the Yankees have reached an agreement on a one-year deal that will pay him $16 million in 2007 with a player option for 2008, sources close to the negotiations told ESPN The Magazine's Buster Olney on Friday.
It?s really hard to argue against this signing and I suspect that most Yankees fans are rejoicing today as I am, especially when you consider this is only a one-year deal with an option and the money being paid to everyone else.
However, I think it?s very premature to assume Roger Clemens is going to follow Pettitte?s lead, but one can certainly argue that his signing can only aid that potential reunion sometime next summer when Clemens decides to pitch again.
Suddenly, the Yankees rotation doesn?t look too shabby: Wang, Pettitte, Mussina, Johnson, and whomever else for the #5 slot.
Not a spectacular rotation by any means, but certainly much more formidable in October when it counts most.