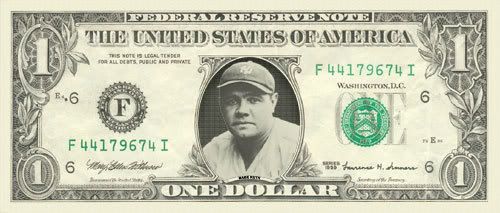 Newsday
:
The face value of the highest-priced Yankees ticket purchased on a game day next season will be a whopping $400, representing almost a 300 percent increase.
But though there are significant increases throughout the lower two levels, the Yankees say they made these jumps with the working fan in mind.
Prices for tickets in almost all of the upper deck and the bleachers will be the same for the third straight year, which chief operating officer Lonn Trost said is possible because of the increases elsewhere in the stadium.
"It's just an acknowledgement that there are certain people who can afford tickets and there are people who can't," he said. "We have to make certain that people who can't afford certain prices, regardless of area, can go."
Bleacher seats bought in advance are $12. Upper-deck seats are $19 or $40 (tier box) in advance and $20 and $42 on game day.
But if you're looking for better seats, be prepared to pay a lot more than in past years. A full-season plan for the best tickets the Yankees offer will cost $150 per seat, a 36 percent increase from the $110 they cost in 2006. Trost said 98 percent of the best tickets are sold as part of ticket plans.
But on rare occasions the best seats do become available through the box office on game day. Trost said about 3,000 tickets in the highest-priced brackets were sold that way in 2006, an average of 37 per game.
When that happens next season, those tickets for seats in the lower boxes will cost between $280 and $400 on game day, a stunning increase from 2006, when those seats sold for just over $100 on average.

Read the rest here.


---
This is exactly why people like myself and other regular posters on this blog have balked at the idea of paying back of the rotation starters like Ted Lilly or Gil Meche $10M+ and the same thing goes for the outrageous $26M+ bid for the rights to talk to Igawa this past week.
Yes, the Yankees probably have more resources than any other team in MLB, but their resources aren't unlimited by any stretch.  As always, the cost for the astronomical payroll in conjunction with the poor business decisions on certain free-agent contracts the last few years are inevitably going to be passed onto and paid for by the people who continue to support this team and make it all possible -- the fans.
By no means am I against this team spending money on talent. However, I am against wasting money on marginal talent since they probably wouldn't get significantly better production out of them than they would from their youngsters like Rasner, Karstens, Sanchez, and eventually Hughes.