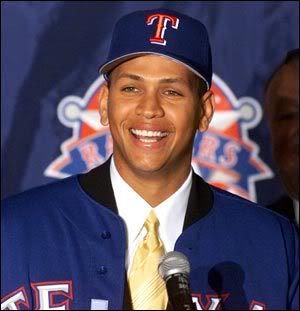 Alex Rodriguez signed the richest and most scrutinized contract in sports history with the Texas Rangers, a 10-year deal worth $252 million.
The quarter billion dollars doubled the previous high of $126 million paid by the NBA's Timberwolves to Kevin Garnett in a six-year agreement signed in October of 1997.


Happy Anniversary, A-Rod.